Sam & Jo like lists and this week's Geekly Humpday is no different! As debated as last week's topic was, this week is sure to be as divisive. Here are our favorite video game franchises of all time. In order for the series to qualify, there must be at least two games in the franchise.
JO'S TOP 5
1.Batman Arkham
In what should come as a surprise to absolutely no one, Arkham tops my list. The only thing that's less of a secret is that Bruce Wayne's parents died outside of a theater. Rocksteady's brilliant trilogy along with WB Montreal's Arkham Origins make for some of my favorite moments in gaming.
New to the series? Pre-order Batman: Return to Arkham
2.Rock Band
There is no greater party game. Ever. The feeling of simulating performing in a band on stage alongside at least 3 friends is truly remarkable.
3.Mass Effect
The Mass Effect trilogy is one of gaming's greatest, earning its place among sci-fi gaming royalty. If you like Star Wars or Star Trek, you owe it to yourself to play this beloved series.
Never played Mass Effect? Here's the best deal on the entire saga.
4.Halo
The series that put Xbox on the map. Legendary multiplayer, a heroic story, and the game that could bring back LAN parties one day. Now, finish this fight.
Halo 1-4 all-in-one High-Def collection for Xbox One
5.NHL
I'm a hockey obsessor, to put it lightly. The series has definitely had its ups & downs, but EA Sports' annual NHL series is my kickoff to the Fall gaming season. Jack Eichel is looking pretty good in that trailer for NHL 17. Challenge me on Xbox Live via josiahislegend.
Sam's TOP 5
1.The Legend of Zelda
Ocarina of Time was the first video game that captured my imagination and ultimately started my love for Video Games. Since then the Zelda series has captured the imaginations of fans everywhere and hasn't been afraid to reinvent themselves.
2.Kingdom Hearts
l
I remember seeing the commercial for this game, while I was watching Cartoon Network and I almost lost it. It put together everything I loved; Disney and Final Fantasy. The graphics for this game at that time were absolutely beautiful and to this day keep me mesmerized. Since then, they've come out with games over multiple platforms and the game still hasn't come to a conclusion, but hopefully that day will come soon.
3. Final Fantasy
You shouldn't be surprised – playing the Final Fantasy games was a huge part of my childhood and with the most recent remakes and new additions, it keeps the series relevant while introducing the old games to a newer generation.
Pre-order Final Fantasy XV for PS4 & Xbox One
4.Tales of Series
The first JRPG I played that I put in over 80 hrs – the captivating story-telling, creative battle systems and 4-player mode has kept me invested in this series. Just like Final Fantasy, every "Tales of" game has different characters and a different story.
5. Dragon Age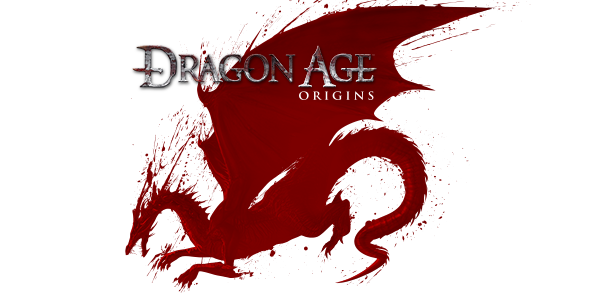 The character customization, the lore, and the choice-based story telling are what made Dragon Age one of my favorite series. It really makes you feel like you're the hero.
The best way to play Dragon Age: Inquisition
What are your top 5 favorite series of all time? We'd like to know! Leave yours in the comment section. Do you agree with our choices?
Be sure to keep up with The Geekiverse on Facebook, Twitter, & Instagram. Watch The Geekiverse Show on YouTube and listen to The Geekiverse Podcast on iTunes today.
Looking for a new item to show off in your wardrobe? Visit The Geekiverse's Online Merch Store, Geek Swag.