Summer is in full swing and that means one thing: school is out and there is undoubtedly a gaming drought that won't be filled until this coming fall. So how do you fill that void? Maybe you're bored with the same RPG or PVP game. Here at The Geekiverse we have some games that may bring you out of your stupor and breathe some life back into your gaming.
Sam Sarvis: My favorite series, developed By Level 5 Studios,  The Professor Layton games are story-driven, puzzle solving affairs that make you use your brain. There are six games in the series and one crossover game with Phoenix Wright, and they are all playable on the Nintendo 3ds. The stories are all different and very well done, which makes this series one of my favorites. Another game that is a little different then the norm is 2D side-scrolling game Child of Light. It was made by Ubisoft Montreal, and you follow a young girl named Aurora who is trying to get back to her home.  To do so, she must find the Sun and Moon. It has RPG elements such as a grid based leveling system and a turn-based battle system and you can check out my review for it here.
Purchase Professor Layton & The Curious Village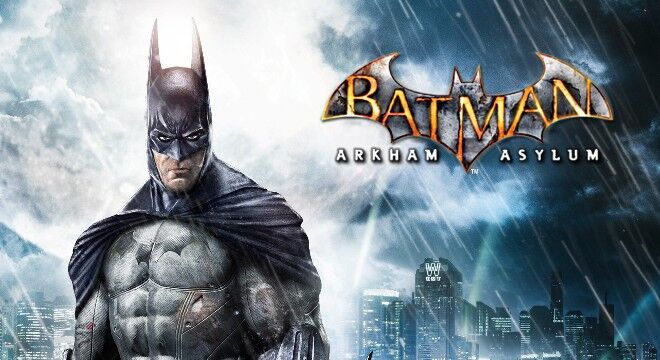 Josiah LeRoy: One series that seems to unintentionally become a Summer staple for me is the Batman Arkham series (no surprise, right?). It's my favorite series ever, if you weren't aware. Last Summer, I played through Arkham Knight on Xbox One after its June release. I tried to complete the game to 100% before ultimately just coming up short (96%). This Summer, I fired up my Xbox 360 to re-play Arkham Origins. I wanted to run through the story again (since it's not coming to the Return to Arkham collection!) and work towards a complete play-through, minus the odd multiplayer component. It's an underrated game. Another series I recommend for Summer gaming is the Lego series. Any series that isn't overly involved when it comes to trying to be a completionist is solid, because you can put it down for a week and come back to it without missing a beat, should you go on vacation.
Purchase Batman: Arkham Knight
Purchase Batman: Arkham Origins
Pre-order Batman: Return to Arkham Collection
Jeff Beta Dugan: Summertime gaming is a bittersweet subject for me because it is no longer the gaming free-for-all it was when I was in school. So my suggestions will be something quick, for those of us on a strict schedule, and a long form more indulgent and time sucking game. For my short form game I am going for a new instant classic: Inside. This is the second puzzle platforming game by Playdead studios, a small developer made famous by their first title Limbo. Inside took all the elements of Limbo and streamlined it in all the best ways to an engaging atmosphere and game play that drives you forward. The game clocks in at a manageable 3 hours and is an enjoyable ride! The story is best experienced with minimal explanation. Get ready for a great puzzle platforming experience. For those of you with a little more time on your hands grab Red Dead Redemption now available through backwards compatibility on Xbox One. The open world western shooter developed by RockStar, will have you wheeling and dealing in a living western world. I ran through the single player in 30 hours roughly, but there are hundreds of hours of content in this game, with plenty of DLC. That's it for me! Enjoy your summer gaming and for those Geeklings still in school treasure your freedom! … I need a job in education.
Purchase Red Dead Redemption

Andrew Garvey: No matter what, I always seem to gravitate towards Final Fantasy games over the summer.  Maybe it's because I don't work much for these two months, so I feel like I have a ton of time on my hands.  I'll start (but rarely finish) classics like FFVII and FFVIII.  I'll even re-start my subscription to Final Fantasy XIV: ARR and lose many hours of my life there too.  This summer though, I'll probably be spending most of my video game time playing Overwatch, specifically the new competitive mode, where I'll be trying to get enough wins to purchase the golden weapons for one of my favorite characters.  It takes 300 wins to earn enough points, and I only have until August 18th, so roughly ten wins per day.  That's doable, right? …Right?
Purchase Overwatch
Jeff Pawlak: Every multiplayer match in Splatoon feels like it's going down in the middle of a hot afternoon in SoCal. There's not a cloud in the sky, most of the stages are drenched in the sun's warm rays, you can hear the ocean breeze and seagulls overhead, and you can can usually get a glimpse of a beach or the coastal city nearby. All of that beauty then gets slathered in layers of paint. The game feels like it's exactly what you would have wanted to do as a kid during your summer vacation – go round up all your friends for neighborhood-wide games of king of the hill, capture the flag, etc. while blasting each other with super soakers. And what kid didn't want to turn into a squid at will and swim through paint!?
Purchase Splatoon
Let us know what games you love to play in the summer by leaving us feedback in the comments, we'd all love to know!
Be sure to keep up with The Geekiverse on Facebook, Twitter, & Instagram. Watch The Geekiverse Show on YouTube and listen to The Geekiverse Podcast on iTunes today!
Looking for a new item to show off in your wardrobe? Visit The Geekiverse's Online Merch Store, Geek Swag.
Sam Sarvis is currently enjoying the MMO Final Fantasy XIV : A Realm Reborn and is playing on the server Cactuar. 
Be sure to keep up with The Geekiverse on Facebook, Twitter, & Instagram. Watch The Geekiverse Show on YouTube and listen to The Geekiverse Podcast on iTunes today!
Looking for a new item to show off in your wardrobe? Visit The Geekiverse's Online Merch Store, Geek Swag.