You Decide Your Own Fate
What up Geeks! February is underway and we have a little under two weeks before the new Fire Emblem comes out for 3ds. Are you as thrilled as I am? Of course you are!! So if you've have questions about the new game as I know I do, I have some information for you.
Fire Emblem Fates comes out as three different games: Fire Emblem Fates Conquest, Fire Emblem Fates Birthright, and Fire Emblem Fates Revelation, which will be a DLC.
So my first question is: Do you need to buy all of them? Yes. After doing some research I've concluded that unlike the Pokemon titles, Conquest and Birthright play differently. Birthright plays more like Fire Emblem Awakening allowing you to replay certain maps so you can gain extra EXP. Conquest doesn't allow you to do this, you have to be more tactical with your play-through and it feels more like your classic Fire Emblem titles. Their maps are also different so your experience playing both titles back to back will be refreshing.
Which One should you play first? Depends. If you're looking for an easier time it sounds like Birthright will be the clear winner, while seasoned vets should look to playing Conquest if they want a more challenging experience. That being said both games have the same difficulty settings: Normal, Hard, and Lunatic. They also have the same Game Modes which they first introduced in Fire Emblem Awakening, Casual and Classic. In Classic mode your characters are subject to Perma Death, which means they cannot be revived. In Casual Mode your characters revive after the battle is won. They have also introduced a new mode called: Phoenix Mode which will revive your fallen character after your turn.
Should I buy Revelations? Before I answer this question let me give you some background on the games. You are a prince/princess and you have to side between two warring countries: The place you were born (Birthright), or your adopted family who stole you as a baby (Conquest). Now in Revelations you don't choose a side, you simply run away and become a traitor. (Sayy whatttt?!) So now to answer your question: Yes. I would buy the DLC. Why you ask? Because don't you wanna know how the story would play out if you don't choose either side?!
Can I create my own Avatar? Yep. You can customize your own avatar again, just like in Awakening. His/Her name is Corrin

Now some interesting things I've read up on because I'm just so overly pumped for this game. Yet again, your comrades can get married and have children. Yep they brought this back from Awakening and I'm curious on how this will work out in the game. Is there another time traveling thing happening? I'm unsure. Another interesting feature they added in is called "My Castle" which allows you to have a base of operations for your army and your character. You can have various shops that you can purchase weapons and food. The My Castle feature allows you to also level up said shops and stores so that you can purchase even better weapons and gear. Your avatar can also have special interactions with your various members of your party at your My Castle base.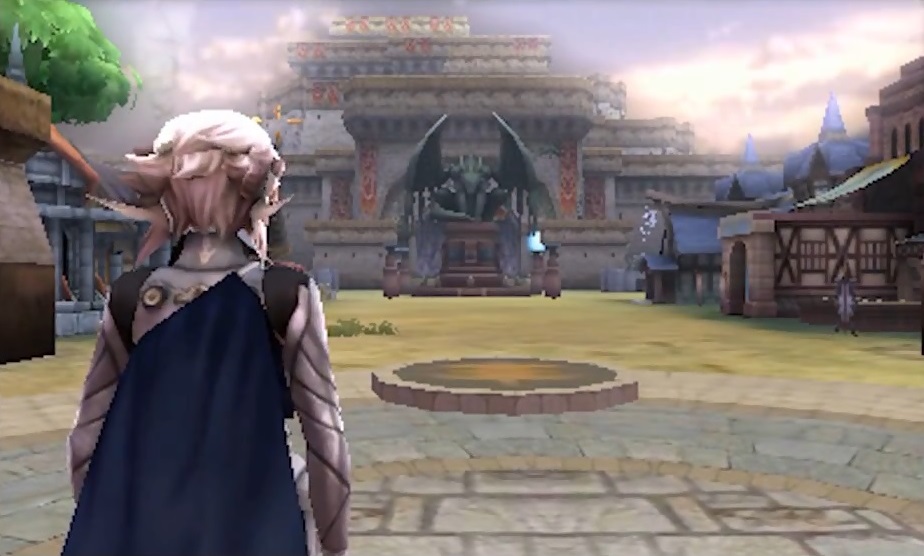 Fire Emblem Fates will becoming out February 19th and I've already put my pre-orders on both copies of the game. I absolutely loved Fire Emblem Awakening and I can't wait to see what Fates has in store for us. Birthright and Conquest will be $39.99 a piece and Revelations will be a $19.99 download. If you are planning on getting Birthright and Conquest I know there are stores like Gamestop that are offering promos where if you want to purchase a hard copy of Birthright you can get Conquest digitally for $19.99 and vice versa, Or if you're like me and prefer hard-copies, you'll be getting both of them for full price.
Well geeks, that's all for now. If you have any more questions feel free to comment below or drop me a line on our Twitter page. Cheers and check out what I've been watching!
Sam Sarvis is a lover all of all things JRPG such as Final Fantasy, The Tales of series, and of course Fire Emblem.
Be sure to keep up with The Geekiverse on Facebook, Twitter, & Instagram. Watch The Geekiverse Show on Youtube and listen to The Geekiverse Podcast on iTunes today!